News Source:
Israel National News
(Uploaded with permission)
By: Gil Ronen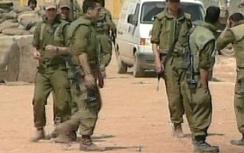 According to the intelligence community in Israel, Hizbullah terrorists are becoming increasingly computer savvy, using
Facebook
to learn more about IDF soldiers, potential targets for kidnappings.
Yeshiva World News
reported that IDF intelligence officials are concerned that soldiers may unwittingly give the enemy information through social networking sites or even arrange to meet an internet companion who is in fact a terrorist. The IDF has undertaken an aggressive awareness campaign for soldiers, instructing them to be careful regarding what information they may reveal, cautioning and instructing them not to reveal the name of the branch of the service in
which they serve, unit details et cetera. This is especially true of soldiers serving in the air force, intelligence, and elite combat units.
Dangerous liaisons

One military intelligence official explained that
Facebook
has become a major resource for terrorists seeking to gather information on soldiers and IDF units.
Other concerns including meetings arranged via
Facebook
in which soldiers remain unaware of the true identity of terrorists, befriending them and then revealing classified information that will be used to harm soldiers in the future.
A soldier who serves in an intelligence unit was recently sentenced to 19 days in a military jail for posting a photo of his base on
Facebook
.
War room photo

Israeli civilians have taken up the matter as well. A recently created users' group is dedicated to
stopping intelligence leaks through the social networks. The group numbers more than 800 members who report any security violations they encounter.
The group's founder said that he decided to act when he was travelling abroad. While surfing the internet he ran into a picture of two female soldiers inside a war room with a classified map including clearly visible sensitive code names in the background.
_________________

Grace to you and peace from God our Father and the LORD Jesus Christ. (Philemon 1:3)
Administrator




Mood

:






Number of posts

: 2778


Age

: 47


Location

: The Kingdom of Heavenly Father


Profession

: Consultant


Hobbies

: Long drives, Gospel music, Bible study


Marital Status

: Married


Registration date :

2007-06-25


Points :

21788


Reputation :

42


Country

:



Warning

:




---
Permissions in this forum:
You
cannot
reply to topics in this forum