Islamic law to be imposed in parts of Pakistan
Taliban agrees to cease-fire while discussing Islamic judicial system in area
http://www.msnbc.msn.com/id/29207954/
The news tells us that Muslim law is being mandated in parts of Pakistan. This means that women and children in the regions will loose thier rights. I ask you to pray with me, for their safety and protection from this law. Also for Christians, that will be persecutted, if they do not convert to Islam. Please pray with me for the protection of our dear Brother Waqar Daniel. I know that this is not a good thing for Pakistan.
Dear FATHER, we come before you with a heavy heart for our brothers and sisters, living in Pakistan. LORD we ask that you place a HEDGE of PROTECTION around each Christian, living in the areas, that will be under Muslim law. Cover each Christian from the top of their heads, to the soles of thier feet, and let no harm come near them. LORD, I especially plead the cause for the women and young girls, living in these areas. LORD be with them, and protect them, from harm. LORD protect the schools and workplaces. Let all the other religions, see an outward appearance, of YOUR POWER and GLORY. LORD send angels to Pakistan, and guard it. Draw those that are seeking a TRUE and LIVING GOD, to know, JESUS. Oh, that none would persish, but come to know, YOU FATHER. Remove the fear that may be upon the people, now, and draw them to YOUR NARROW GATE, and YOUR NARROW PATH. We thank you FATHER, for YOUR LOVING us, so much, that JESUS, YOUR SON, was sent from HEAVEN, was born in a manger, lived and did many MIRACLES in YOUR NAME, HE cast out demonic spirits, and HE died, for our sins. We thank you FATHER, that because we BELIEVE in JESUS, as the ONLY TRUE SON OF GOD, that we can come BOLDLY before YOUR THRONE. We know that YOUR WORD, tells us YOU are our BUCKLER and SHIELD, in times of trouble. FATHER, these are troubling times, for many of our brothers and sisters. We know from your WORD, that YOU HOLD us in the PALM of YOUR HAND. Give us PEACE that SURPASSES ALL UNDERSTANDING. Guide us to YOUR PERFECT WILL. We thank YOU, for ALL YOU HAVE DONE, ARE DOING and WILL DO, for the peoples of Pakistan. In JESUS NAME, AMEN.
Christian Talk Moderators




Mood

:






Number of posts

: 227


Age

: 55


Location

: USA


Profession

: Admin of 2 forums, Children's Church Ministry


Hobbies

: The BIBLE and the STUDY which I apply to life.


Marital Status

: Married


Registration date :

2008-03-21


Points :

18570


Reputation :

4


Country

:



Warning

:



Dear Susan
Thank you for your prayer, I am quite safe, actually this has been proposed and Taliban has not yet agreed to it. I live very far away from that region.
I have no remorse if Taliban treat their fellow religion like this. After all, it is their religion and they must follow it. When you talk to a muslim woman, she would burst out in praises of her religion and she would go on and say that Islam has provided the rights to women that no other religion has done. So let them live in their religion and taste it.
I believe that these are delaying tactics on the part of Taliban and government of Pakistan. When Taliban are on the verge of defeat the government comes to their aid and in the mean time Taliban regroup and launch new attacks. Remember muslims cover muslims.
You know the person who brokered this peace deal (Sufi Muhammed) is Father-in-law of Taliban leader (Maulvi Fazal Ullah). This Taliban leader has placed his father-in-law on his hit list for supporting peace talks. So I do not see any peace coming.
Sufi Muhammed says that he would impose Shariah Law all over the world. I do not think that this is going to work. It is only delaying tactics of Taliban as they were being bombarded by drones and they were being killed. So now in this short peace, they will regroup themselves.
Now the twist in this story is that, Sufi Muhammed will ask Taliban to surrender their weapons and I do not believe that this is going to happen.
Thank you for your prayers.
I would like to show how this how this place before Taliban rule. This was my favorite tourist spot in Pakistan.
White Palace Hotel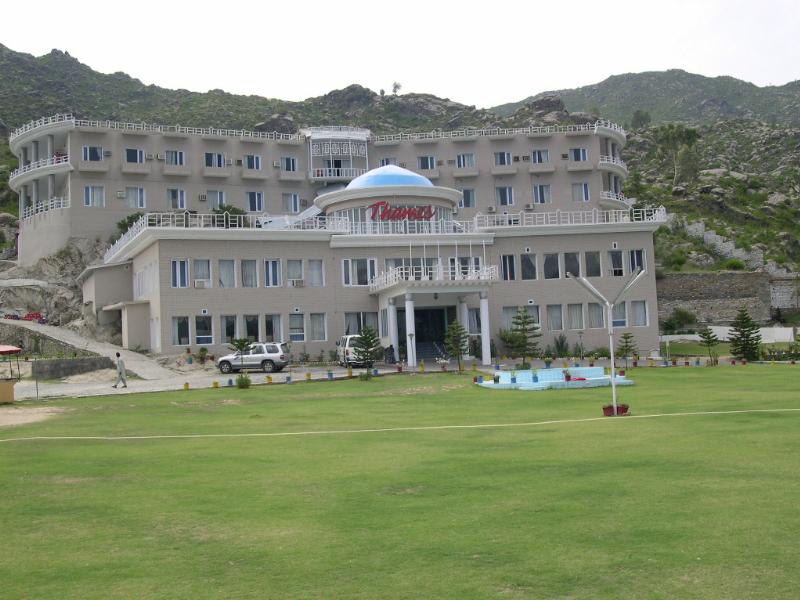 Swat Velley
_________________

Grace to you and peace from God our Father and the LORD Jesus Christ. (Philemon 1:3)
Administrator




Mood

:






Number of posts

: 2778


Age

: 47


Location

: The Kingdom of Heavenly Father


Profession

: Consultant


Hobbies

: Long drives, Gospel music, Bible study


Marital Status

: Married


Registration date :

2007-06-25


Points :

21648


Reputation :

42


Country

:



Warning

:



Dear Waqar Daniel, thank you for sharing all this information with me. I shared with our Women's Missions group my prayer request for Pakistan, and for you and all the Christians, living there. It is important that we remember to pray for our brothers and sisters in the LORD, regardless of where they live. There are so many Chiristans being persecutted, today. I can only imagine, the HAND of the LORD as HE is moved, by our sincere prayers, protecting HIS Children, and also HE will prepare hardened hearts, as we pray for those following false religions and gods. There is ONLY ONE TRUE and LIVING GOD, and we know HIM! AMEN. GOD is so GOOD to us, and HE motivates us, to do HIS GOOD WILL.
Christian Talk Moderators




Mood

:






Number of posts

: 227


Age

: 55


Location

: USA


Profession

: Admin of 2 forums, Children's Church Ministry


Hobbies

: The BIBLE and the STUDY which I apply to life.


Marital Status

: Married


Registration date :

2008-03-21


Points :

18570


Reputation :

4


Country

:



Warning

:




---
Permissions in this forum:
You
cannot
reply to topics in this forum