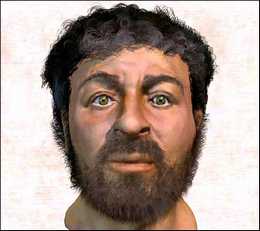 BBC shows Jesus like the above picture. I want to know if Jesus looked like the above picture because they claim that Jesus came from Middle Eastern region and all people over there look like this. BBC documentary shows Jesus as 5 feet 4 inches tall. The documentary says If the Christ actually had a human father, then he was, to use today's racist language, "a nigger", since he was descended from David. The racist controversy surrounding the Jesus Christ character surfaces in the gospel of John, where an angry crowd of racists claim to be 'the master race' and accuse Jesus of being 'a Samaritan', which in the language of the present time, meant they were calling him a 'half breed nigger'). From chapter six onward, Matthew's gospel follows Mark's account, and such a correspondence between two literary works cannot be coincidental, but the earlier parables in Mark's gospel are doctored and heavily edited to fit Matthew's theological viewpoint, and in the same way Matthew doctored the previous document he also doctored history, and the fictions in the opening chapters of his gospel are actually controversy narratives dealing with the issue of racism in first century Israel (Matthew was a 'fundamentalist' and also a racist, who held that the Torah was 'inerrant and infallible', that non-Jews were 'dogs' and introduces the notion that Christ was not only 'pure bred' but was also a racist who was 'sent only to the pure Jewish race.'
Christian Talk Member




Mood

:






Number of posts

: 92


Age

: 38


Location

: South Africa


Registration date :

2007-07-16


Points :

19978


Reputation :

2


Country

:



Warning

:



I do not believe that there is any truth in this picture and Jesus was not black. If he was then the Apostles or 1st century Christians must have told us so.
Christian Talk Member




Mood

:






Number of posts

: 95


Age

: 29


Location

: South Africa


Registration date :

2007-07-16


Points :

20015


Reputation :

0


Country

:



Warning

:



I agree that is to to defame Jesus and Christianity. There is no truth in it. I do not care how Jesus looks, He is my Savior and this is all I know and believe and this is the truth.
Christian Talk Member




Mood

:






Number of posts

: 36


Location

: South Africa


Registration date :

2007-07-16


Points :

19968


Reputation :

0


Country

:



Warning

:



This is not the face of Jesus
- Why? Jesus was not an Arab neither He was a Bedouin. The BBC producers just tried their imagination to mislead others. I can prove with evidence that no Israelite looked like this and if no Israelite looked like this then surely Jesus never looked like this.
I have watched the documentary, and they used Popular Mechanics to create the face of Jesus. The researchers started with an Israeli skull dating back to the 1st century. They then used computer programs, clay, simulated skin and their knowledge about the Jewish people of the time to determine the shape of the face, and color of eyes and skin. The resulting figure has a broad peasant's face, dark olive skin, short curly hair and a prominent nose. He would have stood 5-foot-1-inch tall (155 cms.) and weighed about 110 pounds (50 kilos).
The tribe of Benjamin are present still today are known as Pashtuns or mostly Afghanis. Pashtuns look like Europeans and they do not look like Arabians. There is a huge difference between people of Saudi Arabia, Yemen, and Lebanon and Israelites.
Pashtuns claim to be descendants of Pithon of the tribe of Benjamin. Pithon, a great-grandson of King Saul, is mentioned among a list of hundreds of names chronicling the descendants of the Twelve Tribes (Chronicles I 8:35). Nothing more is said of him. Other names of Afghani tribes resemble those of some of the Ten Lost Tribes of Israel: Rebbani (Reuben); Levoni (*Levi); Ephriti (Ephraim); Yusuf Si means Sons of Yosef (Joseph). The Ghaghi tribesmen claim their name is from Gad.
Pashtuns have white skin with blue or green eyes. They have golden or brown hair and average height is 5 feet 9 inches. They look like Europeans and they can identify themselves with them easily.
Below is a picture of Pashtun young boys and if they are wearing jeans and T-shirts, they will look like Europeans.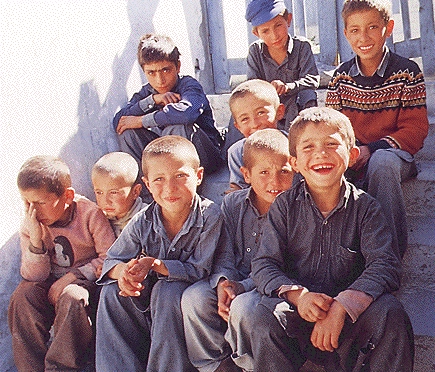 This is how Bedouin boys will look like.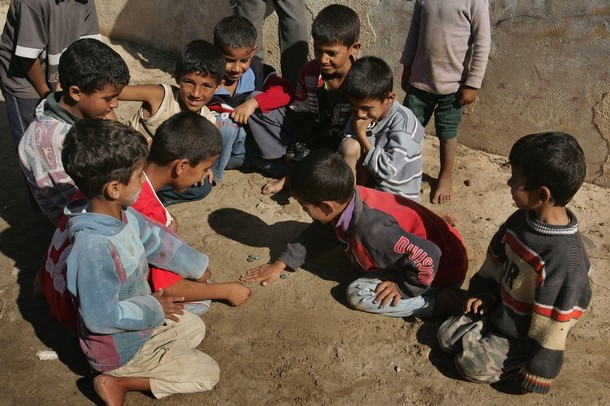 This is how an Afghani / Pashtun will look like when he grows up
This is how a Bedouin will look like when he grows up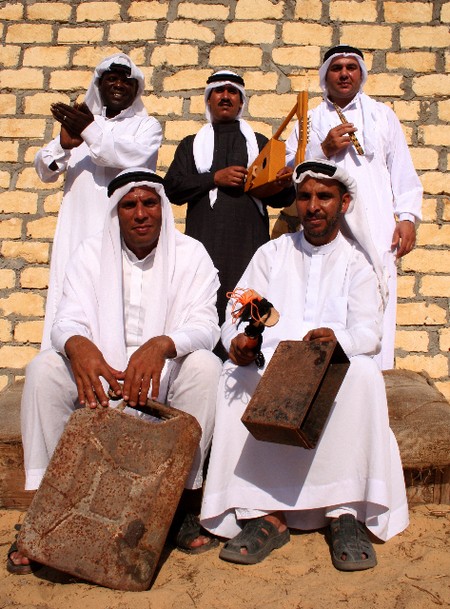 Conclusion
The so-called
Real face of Jesus
is a lie and a mischief on the part of BBC. We do not need computer programs to prove how Jesus looked as we can look at the the tribe of Benjamin in the form of Afghanis (residents of Afghanistan).
_________________

Grace to you and peace from God our Father and the LORD Jesus Christ. (Philemon 1:3)
Administrator




Mood

:






Number of posts

: 2778


Age

: 47


Location

: The Kingdom of Heavenly Father


Profession

: Consultant


Hobbies

: Long drives, Gospel music, Bible study


Marital Status

: Married


Registration date :

2007-06-25


Points :

21928


Reputation :

42


Country

:



Warning

:



Thank you Brother Daniel for explaining Easter and "True face of Jesus". I searched on the Internet and the informations shows that people from Afghanistan and Northern Areas of Pakistan are from the tribe of Benjamin and other tribes of Israelites. Don't mind my questions as i am learning day by day. I have one more question, is Osama Bin Laden also from the tribes of israelites? Thank you in advance.
Christian Talk Member




Mood

:






Number of posts

: 2


Age

: 43


Location

: Brisbane Australia


Marital Status

: Married


Registration date :

2009-04-12


Points :

16777


Reputation :

0


Country

:



Warning

:



I'm not concerned about that picture of Jesus. It could very well be what Jesus looked like. We don't know. If it is what Jesus looked like, does it matter. Jesus had to look like someone and no matter who he looked like, someone would make racist claims based on what Jesus looked like. I think it was wise of Jesus to not give us any depiction of his appearance because he knew we would be stupid about it.
No, what concerns me more about this thread is the references to the Bible being "doctored" or "fictions". Where's your evidence? Give me proof and don't just say that everyone knows that these passages were doctored. Everyone knows that to say, "everyone knows" means that you have no evidence. Matthew was not a racist. He was writing specifically to the Jews and therefore spoke to them according to their own culture but this was not to exclude people of other cultures. Luke wrote specifically to a Greek. Are you going to accuse Luke of being a racist?
Jesus was a Jew. I don't know how pure he was but his bloodline included blood from the tribes of Levi, Judah, and Benjamin (Jews). His bloodline also included blood from Moab (Ruth) and a few other non-Jewish lines. Jesus was sent only to the Jews, which included the Samaritans who were part Jewish. The only time Jesus referred to someone as a dog was to someone that Jesus knew would respond with wisdom instead of offense.
I am not a Jew but I accept the entire Old Testament as holy. Does that make me a racist or a race-betrayer?
Quit picking apart those portions of the Bible that you don't like.
For truly I say to you, until heaven and earth pass away, not the smallest letter or stroke shall pass from the Law until all is accomplished. Matthew 5:18
All Scripture is inspired by God and profitable for teaching, for reproof, for correction, for training in righteousness; 2 Timothy 3:16
For the time will come when they will not endure sound doctrine; but wanting to have their ears tickled, they will accumulate for themselves teachers in accordance to their own desires, 2 Timothy 4:3
Christian Talk Member




Mood

:






Number of posts

: 29


Age

: 48


Location

: Boise, ID


Marital Status

: Divorcee


Registration date :

2011-03-08


Points :

13329


Reputation :

0


Country

:



Warning

:




---
Permissions in this forum:
You
cannot
reply to topics in this forum