What is suicide?
Suicide is the process of purposely ending one's own life.
ReasonsDepression
Depression is one of the major causes of people committing suicide. Nearly half of the suicides committed around the world are associated to "Depression" or mood swings. There may be various reasons for these mood swings.
Mood Swings are due to:


Age
Suicides are attempted by preteens to the elderly, but rates are highest for people between the ages of 45 - 60.

Marital Status
Marital Status: People who are single, divorced or widowed are 2-3 times as likely to commit suicide as married people, especially among men (Clayton, 1983; Murphy, 1983). For married women (esp. ages 20 to 30), there is some evidence that they are more ikely to attempt suicide than single women (Shneidman & Farberow, 1970)


Occupational and Educational Status:
White collar workers are more likely to commit suicide than blue collar workers (Firestone, 1986).

What causes depression?
It is satan himself that brings about negative thoughts when we are away from God's mercy. Jesus Himself pointed out this fact:
"it is the thief who comes to steal, kill and destroy, but I have come that you might have life and have it more abundantly." (John 10:10)
Satan does not want us to be in the body of Christ, he keeps on attacking us and the most vulnerable are those who do not believe in Jesus. Jesus is the only remedy to this problem. Jesus taught us how to pray so that:
Be joyful always; pray continually; give thanks in all circumstances, for this is God's will for you in Christ Jesus (1 Thessalonians 5:16)
Remedies to get out of Depression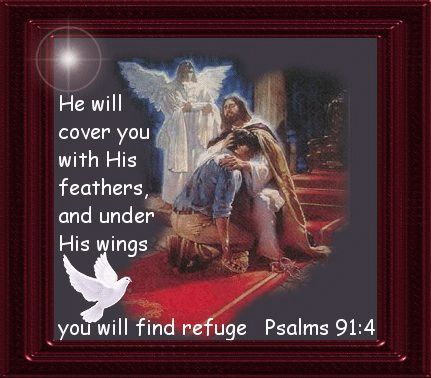 but when the
perfect
comes, the
imperfect
leaves (1 Cor 13:10)
The question here is, how to bring the
perfect
in us? The answer is simple and is given in the Bible:
Jesus replied, "If anyone loves me, he will obey my teaching. My Father will love him, and we will come to him and make our home with him." (John 14:23)
Read Bible on daily basis and if possible write down the verses that you can use in your life.


Listen to worship and Gospel music as it brings harmony and peace in your life.


Speak Gods' Word on daily basis, the armor of God found in the book of Ephesians. The Bible says there is life and death in the power of the tongue. If we speak words of life, God's words of life, we are speaking life into our situations. We are declaring His Word above all the circumstances in our lives.


Know inside of you that no matter how bad it seems at the moment it will get better.


Hold on to Jesus because In Him (Jesus) all the promises of God (the Father) are YES (2 Corinthians 1:20)
Last edited by Waqar Daniel on Thu 09 Feb 2012, 6:09 pm; edited 1 time in total
_________________

Grace to you and peace from God our Father and the LORD Jesus Christ. (Philemon 1:3)
Administrator




Mood

:






Number of posts

: 2778


Age

: 47


Location

: The Kingdom of Heavenly Father


Profession

: Consultant


Hobbies

: Long drives, Gospel music, Bible study


Marital Status

: Married


Registration date :

2007-06-25


Points :

21628


Reputation :

42


Country

:



Warning

:



I read a study on causes of suicide and some of the negative life experiences, I have read that may cause depression, and some other causes for depression, include:


The death of a loved one.


A divorce, separation, or breakup of a relationship.


Losing custody of children, or feeling that a child custody decision is not fair.


A serious loss, such as a loss of a job, house, or money.


A serious illness.


A terminal illness.


A serious accident.


Chronic physical pain.


Intense emotional pain.


Loss of hope.


Being victimized (domestic violence, rape, assault, etc).


A loved one being victimized (child murder, child molestation, kidnapping, murder, rape, assault, etc.).


Physical abuse.


Verbal abuse.


Sexual abuse.


Unresolved abuse (of any kind) from the past.


Feeling "trapped" in a situation perceived as negative.


Feeling that things will never "get better."


Feeling helpless.


Serious legal problems, such as criminal prosecution or incarceration.


Feeling "taken advantage of."


Inability to deal with a perceived "humiliating" situation.


Inability to deal with a perceived "failure."


Alcohol abuse.


Drug abuse.


A feeling of not being accepted by family, friends, or society.


A horrible disappointment.


Feeling like one has not lived up to his or her high expectations or those of another.


Bullying. (Adults, as well as children, can be bullied.)


Low self-esteem.
I would say that these are excuses and nothing else. If we read David's story, we read that we went through lots of painful experiences and yet he relied on God and He restored everything back to him.
Blessings in Jesus
Christian Talk Member




Mood

:






Number of posts

: 55


Age

: 42


Location

: South Africa


Marital Status

: Still Looking


Registration date :

2007-07-16


Points :

19673


Reputation :

0


Country

:



Warning

:



According to SUPRE (Suicide Prevention)


Every year, almost one million people die from suicide; a "global" mortality rate of 16 per 100,000, or one death every 40 seconds.

In the last 45 years suicide rates have increased by 60% worldwide. Suicide is among the three leading causes of death among those aged 15-44 years in some countries, and the second leading cause of death in the 10-24 years age group; these figures do not include suicide attempts which are up to 20 times more frequent than completed suicide.

Suicide worldwide is estimated to represent 1.8% of the total global burden of disease in 1998, and 2.4% in countries with market and former socialist economies in 2020.

Although traditionally suicide rates have been highest among the male elderly, rates among young people have been increasing to such an extent that they are now the group at highest risk in a third of countries, in both developed and developing countries.

Mental disorders (particularly depression and alcohol use disorders) are a major risk factor for suicide in Europe and North America; however, in Asian countries impulsiveness plays an important role. Suicide is complex with psychological, social, biological, cultural and environmental factors involved.
Christian Talk Member




Mood

:






Number of posts

: 53


Age

: 43


Location

: USA


Registration date :

2007-07-16


Points :

19679


Reputation :

1


Country

:



Warning

:





Similar topics
---
Permissions in this forum:
You
cannot
reply to topics in this forum