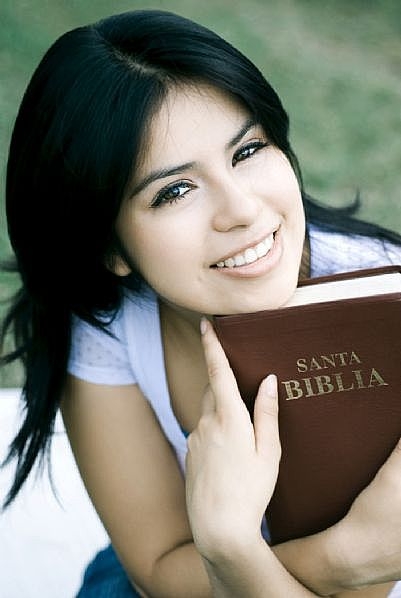 The Woman amongst Women
She is selfless and priceless
Would anyone impress
Full of industry, energetic
Full of integrity, enigmatic
Full of kindness, dresses like royalty
Arrayed with elegance,
endowed with empathy
Compassionate and generous
Carries her household with her
Ensuring they do not eat
the bread of sorrow and laziness
Up early like an early bird
that eats the fattest warm
She is creative, innovative, imaginative
Thrifty, witty, full of inside beauty
Full of confidence, fears no future
Knows who she is and whose she is
She is head and shoulders
above all other women
who are worth their salt.
Proverb:31:10: Who can find a virtuous woman? for her price is far above rubies.

Proverb:31:11: The heart of her husband doth safely trust in her, so that he shall have no need of spoil.

Proverb:31:12: She will do him good and not evil all the days of her life.

Proverb:31:13: She seeketh wool, and flax, and worketh willingly with her hands.

Proverb:31:14: She is like the merchants' ships; she bringeth her food from afar.

Proverb:31:15: She riseth also while it is yet night, and giveth meat to her household, and a portion to her maidens.

Proverb:31:16: She considereth a field, and buyeth it: with the fruit of her hands she planteth a vineyard.

Proverb:31:17: She girdeth her loins with strength, and strengtheneth her arms.

Proverb:31:18: She perceiveth that her merchandise is good: her candle goeth not out by night.

Proverb:31:19: She layeth her hands to the spindle, and her hands hold the distaff.

Proverb:31:20: She stretcheth out her hand to the poor; yea, she reacheth forth her hands to the needy.

Proverb:31:21: She is not afraid of the snow for her household: for all her household are clothed with scarlet.

Proverb:31:22: She maketh herself coverings of tapestry; her clothing is silk and purple.

Proverb:31:23: Her husband is known in the gates, when he sitteth among the elders of the land.

Proverb:31:24: She maketh fine linen, and selleth it; and delivereth girdles unto the merchant.

Proverb:31:25: Strength and honour are her clothing; and she shall rejoice in time to come.

Proverb:31:26: She openeth her mouth with wisdom; and in her tongue is the law of kindness.

Proverb:31:27: She looketh well to the ways of her household, and eateth not the bread of idleness.

Proverb:31:28: Her children arise up, and call her blessed; her husband also, and he praiseth her.

Proverb:31:29: Many daughters have done virtuously, but thou excellest them all.

Proverb:31:30: Favour is deceitful, and beauty is vain: but a woman that feareth the LORD, she shall be praised.

Proverb:31:31: Give her of the fruit of her hands; and let her own works praise her in the gates.
Christian Talk Moderators




Mood

:






Number of posts

: 1725


Age

: 64


Location

: uk


Marital Status

: Single


Registration date :

2009-10-19


Points :

18235


Reputation :

78


Country

:



Warning

:





Proverbs 31:10-1--"A wife of noble character who can find? She is worth far more than rubies. Her husband has full confidence in her and lacks nothing of value. She brings him good, not harm, all the days of her life." This woman is the wife of an elder in the city. She has a good reputation herself, bringing a good reputation to her family. She keeps her husband in mind for good things, and will not cause him problems.


Proverbs 31:13-16--"She selects wool and flax and works with eager hands. She is like the merchant ships, bringing her food from afar. She gets up while it is still dark; she provides food for her family and portions for her servant girls. She considers a field and buys it; out of her earnings she plants a vineyard." She is a very capable and confident woman. She supplies the needs of her family, including food and clothes. She also has servant girls that help with the load. She treats them well. She has a good sense for business and makes her own money, and makes investments.


Proverbs 31:17-19--"She sets about her work vigorously; her arms are strong for her tasks. She sees that her trading is profitable, and her lamp does not go out at night. In her hand she holds the distaff and grasps the spindle with her fingers." She is not lazy, and keeps in good shape. She makes time to do things for her family.


Proverbs 31:20-25--"She opens her arms to the poor and extends her hands to the needy. When it snows, she has no fear for her household; for all of them are clothed in scarlet. She makes coverings for her bed; she is clothed in fine linen and purple. Her husband is respected at the city gate, where he takes his seat among the elders of the land. She makes linen garments and sells them, and supplies the merchants with sashes. She is clothed with strength and dignity; she can laugh at the days to come." She is a caring person in that she helps those who are less fortunate. She cares for her family and makes sure that all their needs are met. She is a respected business woman. She has inner strength that gives her confidence in the days to come.


Proverbs 31:26--"She speaks with wisdom, and faithful instruction is on her tongue. She watches over the affairs of her household and does not eat the bread of idleness. Her children arise and call her blessed; her husband also, and he praises her: 'Many women do noble things, but you surpass them all.' Charm is deceptive, and beauty is fleeting; but a woman who fears the LORD is to be praised. Give her the reward she has earned, and let her works bring her praise at the city gate." She is a wise woman and an encouraging word for anyone. Her wisdom comes from the Lord, whom she seeks continuously. She is encouraged by both her children and her husband.
God bless you
_________________

Grace to you and peace from God our Father and the LORD Jesus Christ. (Philemon 1:3)
Administrator




Mood

:






Number of posts

: 2778


Age

: 47


Location

: The Kingdom of Heavenly Father


Profession

: Consultant


Hobbies

: Long drives, Gospel music, Bible study


Marital Status

: Married


Registration date :

2007-06-25


Points :

21813


Reputation :

42


Country

:



Warning

:



What a beautiful poem and be blessed in Jesus.
Christian Talk Member




Mood

:






Number of posts

: 238


Age

: 47


Location

: USA


Registration date :

2007-07-16


Points :

19956


Reputation :

11


Country

:



Warning

:



She is selfless and priceless
You have wonderfully pictured Proverbs 31 in words. I simply loved it. Blessings in Jesus
Christian Talk Member




Mood

:






Number of posts

: 58


Age

: 47


Location

: Australia


Registration date :

2008-09-27


Points :

17684


Reputation :

1


Country

:



Warning

:



What a beautiful tribute to the Godly woman mentioned in Proverbs. And what a nice picture of yourself! Thank You Fenny. ~ Warrior

Christian Talk Moderators




Mood

:






Number of posts

: 931


Age

: 58


Location

: Vermont, USA


Profession

: Administrative Cust Svc


Hobbies

: Quilting , ride bicycle, hiking, writing.


Marital Status

: Single


Registration date :

2010-03-30


Points :

15852


Reputation :

3


Country

:



Warning

:




---
Permissions in this forum:
You
cannot
reply to topics in this forum