The table is all set, but your seat is empty.
Then Jonathan said to David, To morrow is the new moon: and thou shalt be missed, because thy seat will be empty.
1Sam.20:18
22And the servant said, Lord, it is done as thou hast commanded, and yet there is room.
23And the lord said unto the servant, Go out into the highways and hedges, and compel them to come in, that my house may be filled.
24For I say unto you, That none of those men which were bidden shall taste of my supper.Luke 14:22-24
Are YOU READY to meet Your Maker?
Friend, it can be now or any day
Hear, this day, the Voice of the Father.
Be you fir, cedar, oak , rock, clay or hay.Far spent is the day and night soon comes.
It creeps in unannounced, like a thief
For the saint, this should be news welcome.
For the sinner, examine now, your belief.Friend, is YOUR name yet in Book of Life?
Are you ready for the Marriage Supper?
Do you know the Way, Truth and the Life?
Are you ready to greet the Great Undertaker?COME, wash your clothes, make it white;
Come to the cross and make your peace.
You cannot do it in your power or might;
Come make your peace with the Prince of Peace.Look!, I stand at the door of your heart.
Open today and I will come in.
I long to give you a brand New Start.
With Me, in Me, You cannot lose but win.This timely word is enough for the wise.
Shall it be, "Well done, good and faithful servant."
Be not like the five virgins, unwise;
Surely, 'I know you not,' you do not want.

20 Behold, I stand at the door and knock. If anyone hears My voice and opens the door, I will come in to him and dine with him, and he with Me. Rev. 3:20 NKJV
9 '… if you confess with your mouth the Lord Jesus and believe in your heart that God has raised Him from the dead, you will be saved. 10 For with the heart one believes unto righteousness, and with the mouth confession is made unto salvation.' Rom.10:9-10

21 "Not everyone who says to Me, 'Lord, Lord,' shall enter the kingdom of heaven, but he who does the will of My Father in heaven. Matt 7:21
10And while they went to buy, the bridegroom came; and they that were ready went in with him to the marriage: and the door was shut.
11Afterward came also the other virgins, saying, Lord, Lord, open to us.
12But he answered and said, Verily I say unto you, I know you not.
23His lord said unto him, Well done, good and faithful servant; thou hast been faithful over a few things, I will make thee ruler over many things: enter thou into the joy of thy lord. 40And the King shall answer and say unto them, Verily I say unto you, Inasmuch as ye have done it unto one of the least of these my brethren, ye have done it unto me.
41Then shall he say also unto them on the left hand, Depart from me, ye cursed, into everlasting fire, prepared for the devil and his angels: Matt25:10-12, 23, 40-41
17Therefore if any man be in Christ, he is a new creature: old things are passed away; behold, all things are become new. 2Cor.5:17
18Come now, and let us reason together, saith the LORD: though your sins be as scarlet, they shall be as white as snow; though they be red like crimson, they shall be as woolIsa.1:18

Last edited by Fenny West on Thu 17 Sep 2009, 1:13 am; edited 2 times in total
_________________

Christian Talk Moderators




Mood

:






Number of posts

: 1091


Age

: 64


Location

: UK


Profession

: Writer/Teacher/singer/composer


Hobbies

: Music


Marital Status

: Single


Registration date :

2007-09-10


Points :

20067


Reputation :

46


Country

:



Warning

:



Dear Fenny:
Thank you for a nice yet powerful message. We all forget this very important question in the humdrum of our lives. I would to give your poem a picture which I downloaded from the Internet and I hope you will like it.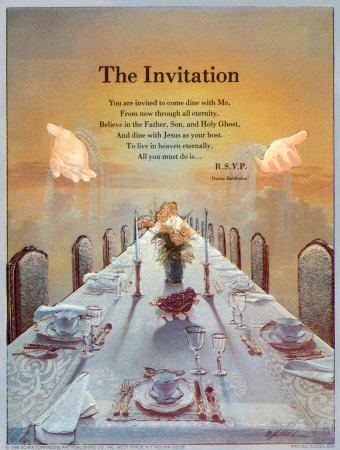 _________________

Grace to you and peace from God our Father and the LORD Jesus Christ. (Philemon 1:3)
Administrator




Mood

:






Number of posts

: 2778


Age

: 47


Location

: The Kingdom of Heavenly Father


Profession

: Consultant


Hobbies

: Long drives, Gospel music, Bible study


Marital Status

: Married


Registration date :

2007-06-25


Points :

21928


Reputation :

42


Country

:



Warning

:



That is wonderful, Waqar!

Thank you so much.

A very lovely picture. Great!

Please I welcome any pictures for consideration for any of my poems and articles. Picture speak a thousand words. They make the poem come alive!
_________________

Christian Talk Moderators




Mood

:






Number of posts

: 1091


Age

: 64


Location

: UK


Profession

: Writer/Teacher/singer/composer


Hobbies

: Music


Marital Status

: Single


Registration date :

2007-09-10


Points :

20067


Reputation :

46


Country

:



Warning

:




---
Permissions in this forum:
You
cannot
reply to topics in this forum